Leading the way in guided Adventure Tours
Timeless Overland offers Uk Green lane tours and 4x4 Adventures ranging from day trips to holidays throughout the UK and Europe. Giving you the client a peace of mind that we know the route and the terrain ahead.  Not only do we offer amazing routes and scenery, we also hand select our camp sites and hotels giving you the best experience possible. 
All our guides are trained within their field with over 15 years of experience to guide you through certain sections of terrain, from winching and self-recovery knowing you're in safe hands if needed, 
Many of our first customers start off on our one-day tours before booking longer treks, this gives you chance to get to know us and see what we are all about and gain more knowledge about our tours and your vehicle. With this many of our customers return to continue their adventures on longer treks. 
We Pride ourself's on offering the best affordable guided tours taking you to places only accessible by 4x4 vehicles. Each location we take you we have selected not only for the routes you drive but also for the natural beauty of the landscapes and to give you the ultimate experience and adventure with us.
Uk 4x4 Guided Tours
Gateway to Unforgettable Green Laning Adventures in the UK! Embark on an exhilarating journey through some of the UK's most breathtaking landscapes, as we take you deep into the heart of Wales, the enchanting Lake District, the beauty of Yorkshire and the Peak District.
Many of our Clients start with shorter uk trips before they book longer trips with us, giving you the chance to get to know us and also importantly your vehicle too.
View Tours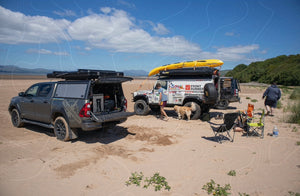 Coming Soon
ADVENTURE UNKNOWN
Subscribe at the bottom of home page for the latest information on this trek of a lifetime to stunning trails, Mountian ranges and picturesque gold beaches
VIEW this trek
Oversea's Tours
Embark on a journey of exploration as you unlock the possibilities of overland travel across the vast landscapes of Europe and beyond. From the majestic all-high mountains to the golden beaches, a world of discovery awaits. Our selection of prime destinations, including Portugal, the vibrant tapestry of Spain, the exotic charm of Morocco, and the breathtaking Alps, is an unparalleled adventure that will redefine your sense of wanderlust. offering the thrill of a lifetime as you traverse these iconic routes, Your expedition into the unknown starts here.
View Tours
Been out with Timeless on a few trips now great weekends every time. Fantastic lanes, views and company great all round experience.

Nathanial
Fantastic company to tour with. I've been on 2 trips now and have a third booked. Relaxed, stress-free and fun tours to drive. Ant really knows the areas and routes so well, pointing out interesting views and information along the way, as well as tailoring the route as needed depending on the people and vehicles that are with him at the time. Just book one, you won't regret it!

David
Went on the Wild Wales weekend in September 2021. Had an absolute ball. The weekend is very well organised and thought out. I will definitely be going on another Timeless tour. Thank you Anthony

Alan